Ready To Meet Your Future Child?
🔮Do you already have a person you love? And you probably have plans for the future. You want to have children and you are curious about what your son or daughter will look like.
🔮Have you ever found yourself wondering who your future children will be like? Will they have your personality and your partners looks?
I will help you to see the future using my clairvoyant abilities.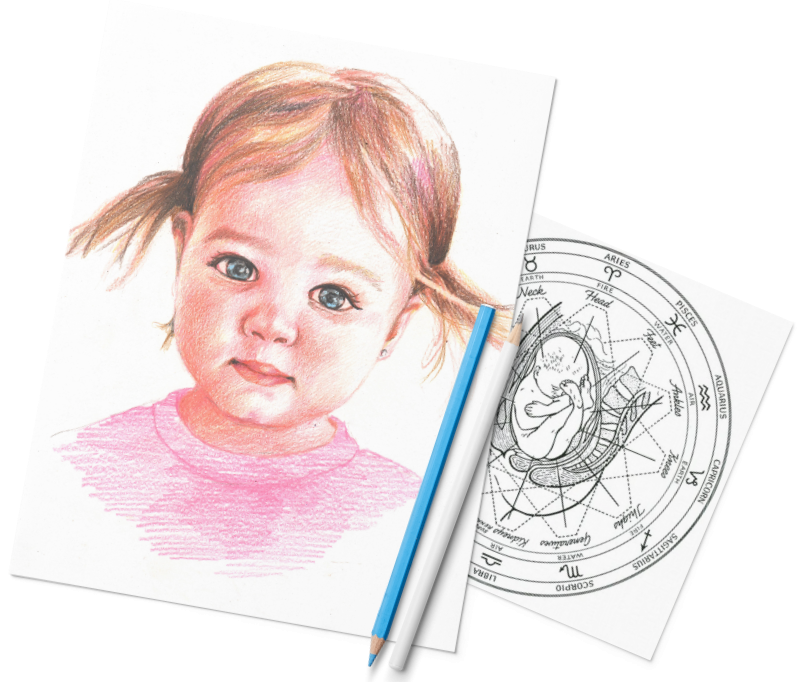 ✏️ How does it work?
Using abilities that have been passed down through family I am able to gain accurate readings, all I require is your full name and date of birth. The drawing you receive will be as detailed and realistic to my abilities, which I can guarantee are spectacular. Also, you will receive a prediction about the character of your baby and about his/her future life and some other insights and clues that I have discovered during the meditation.
✅I will look into your birth chart and my tarot cards and I will find out all the exciting details!!
✅Your future child drawing will have lifelike quality and vivid detail, and will be delivered conveniently in digital form.
✏️ What will receive?
Usually, the process takes no longer than 24h but being an artistic spiritual approach this timeframe could slightly vary.
Once the whole process is finished, Reading and the drawing of your future children will be sent as a digital download to your email.
❤️I suggest you to take a step towards your Destiny – I describe psychological portrait of your future children and will portray your future children! If you are ready – go ahead! It is very interesting!